IFSP to IEP Transition: Using Technology to Manage the Transition Challenge Between IFSP and IEP
Posted on June 16th, 2021 | SSG
---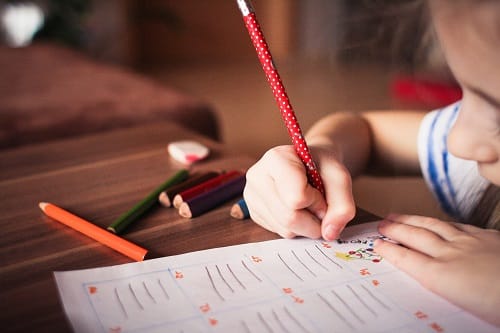 In the technology world, independent software systems that need to communicate with each other often do so through a "handshake" in which data is handed off from one platform to another. In a perfect world, of course, this would be a seamless process, but in reality, there are often bumps and wrinkles. If you've ever deposited a check at your bank and then had to wait a couple of days for it to show up in your account, you will know exactly what this looks like. Unfortunately, this informal system of integrations also affects how public health organizations are able to deliver services to their communities.
A perfect example of this is early intervention programs meshing with local education agencies to provide Individualized Education Programs (IEP) that schools are required to provide to students with disabilities. There is a fairly broad range of conditions that can trigger an IEP and, in theory, doing so should be a straightforward process. But all too often the failure to integrate disparate technology platforms can lead to chaos, increased costs, and kids slipping through the system because their conditions were not properly documented and communicated to local school districts.
This is especially true when transitioning from an Individual Family Service Plan (IFSP) to an IEP. The IFSP generally serves as an excellent resource for children with special needs or disabilities before the age of three, but all of the historical data associated with treatment during the IFSP has to be duplicated and re-visited usually when transitioning to an IEP. Wouldn't it be great if a parent can know that their child's situation has been seamlessly transitioned over to their local education agency or school district when going through the IFSP to IEP transition process?
This redundant manual re-entry, with all the data inconsistencies inherent, happens because the IFSP and the IEP are often built on separate technology platforms that don't facilitate the transfer of information between themselves.  For some states and their local education agencies, there is no single repository of information that includes the full picture of that child's condition, expected outcomes or services. Because the data is incomplete (or still on paper forms), children who enroll in preschool or kindergarten who should have IEPs may not be properly flagged by the school because administrators don't have current, accurate data.  This means that already pressed parents spend years repeatedly having to be advocates for kids and repeating their child's situation.  This unnecessary burden on the parents and schools—after early years of intervention to help ready these kids for school—can lead to kids not getting the assistance that they need. It can all come back to IFSP and IEP processes and technology platforms not effectively integrating with each other.
It is unlikely that every school and public health department in the United States is going to wake up tomorrow and agree on a single platform to monitor, track, and report information on kids who may need IEPs. So, the next best option is to implement tools that remove the barriers that keep information siloed. It's not about getting users to learn new systems, but rather empowering multiple IT departments to communicate critical information with each other regardless of which software they are using. If we focus on facilitating the "handshake" that lets EI programs, parents and schools all be on the same page, children with special needs will no longer be at a disadvantage because of a technology problem.