Surveillance of Vaccine Preventable Diseases
Posted on November 16th, 2022 | SSG
---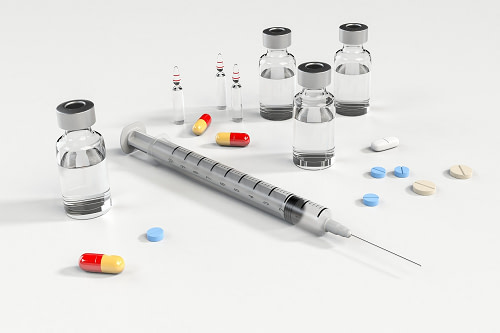 The systematic collection, analysis, and interpretation of public health data, or public health surveillance, is crucial to preventing the spread of diseases with a known vaccine, also known as vaccine preventable diseases (VPDs). Common VPDs include diphtheria, Haemophilus influenzae type B, measles, mumps, pertussis, poliomyelitis, rubella, Streptococcus pneumoniae, tetanus, and varicella. These conditions can lead to long-term health effects, hospitalization, and even death, but their respective vaccines have been shown to dramatically reduce the chances of serious illness or death. 
Public health surveillance as it relates to VPDs seeks to increase vaccination rates within a population to reduce the spread of these communicable diseases by collecting data on vaccination and infection rates. Surveillance programs also track and monitor various disease reporting and testing systems to ensure public health officials have access to accurate information. Every case counts when it comes to eliminating vaccine preventable diseases. A single case could reveal the potential limitations of a vaccine or be used to predict a future outbreak. 
What is VPD Surveillance?
Vaccine preventable diseases are subject to unique reporting requirements. State and local public health departments are responsible for collecting and organizing information related to the spread of these diseases and the vaccination rate. This encompasses a wide range of data and sources. 
The collection and reporting method varies based on the prevalence of the disease, how it is contracted, the specificity of the clinical information, and the use of various prevention methods. Information related to each disease must be kept in a separate report. These agencies will then share their findings with federal public health agencies, such as the National Notifiable Diseases Surveillance System (NNDSS), which includes a list of all the diseases and conditions under national surveillance, and the Centers for Disease Control and Prevention (CDC), which will then generate VPD reports for the entire national population. 
Passive surveillance is the most common form of VPD surveillance. Under this method, hospitals, healthcare providers, and laboratory testing facilities will report their findings regularly to the appropriate authorities. This can be an effective way to track the spread of diseases across a large population, but there may be issues with data quality. 
That's why some VPDs may require active surveillance, which is more expensive and time intensive than passive surveillance. With active surveillance, public health agencies regularly contact hospitals and healthcare providers for the latest disease and vaccine information, so they can update their records in real-time. Active surveillance also allows for additional response methods focused on preventing new infections and increasing vaccination rates. 
The NNDSS is a form of passive surveillance, while the CDC is a form of active surveillance, as the agency will regularly contact states for the latest information. 
How to Manage Vaccine Preventable Diseases
The success of these programs depends on the quality of the disease and vaccination information included in each report. In addition to collecting data on the number of cases and vaccinated individuals within the population, the surveillance program should regularly review the success of the current testing and reporting methods. Many datasets feature missing or incomplete information due to various reporting challenges, such as low provider participation and outdated or incompatible technology. According to the CDC, the completeness of VPD reporting varies from 6% to 90% for many common notifiable diseases.
Public health agencies at the state and local levels must focus on increasing public and provider awareness of these reporting requirements to encourage more providers and facilities to share their data. For example, facilities should receive detailed instructions on whom to contact and when a VPD is detected. Online and digital communications can help spread the word in the medical community within a particular jurisdiction. However, personal one-on-one communication is shown to be the most effective.
Providers and facilities should also be able to contact the public health agency if they have any questions or objections to the reporting requirements, so they know how this information will be used. Federal patient privacy laws must protect all reporting systems and databases. Participants should also be encouraged to give the public health agency feedback regarding the data collection process. The reporting process should be kept as simple as possible with clear, concise language. 
The feedback should go both ways. The public health agency should also send information to providers and facilities on how they can improve the quality of their reports. 
What is Disease Surveillance Software? 
Disease Surveillance software is designed to improve the reporting and data collection process by helping public health agencies overcome the roadblocks that come with obtaining and organizing this information. This public health software makes it easy for users to automatically upload various data types into a single database without losing important details, such as physician notes, progress reports, and other supplementary information. Public health workers can quickly review duplicate or incomplete records to ensure the report is as accurate as possible before sending it to the appropriate authorities. This ultimately helps the agency save time that could be spent contacting and following up with participating healthcare providers. 
Public health surveillance systems are ultimately about communication. In addition to collecting and updating data, the program interface includes contact information for each participating party as well as records of all prior engagements. This will help the staff save time when reaching out to healthcare facilities and providers to ensure they comply with the latest reporting requirements. Users can make special notes to indicate whether the clinic or provider has any specific concerns or questions. The program should be easy to use for all parties to increase the flow of information. 
These agencies can also use this software to demonstrate the effectiveness of their disease response strategy, which can help them secure additional funding for active surveillance.
Collecting information on the latest vaccine preventable diseases can be time-consuming and expensive. But the latest public health surveillance software will help agencies overcome these challenges to improve the quality of their data. Contact SSG to request a free demo of our disease surveillance system.