Digitization, Digitalization vs. Digital Transformation in Public Health
Posted on June 7th, 2022 | SSG
---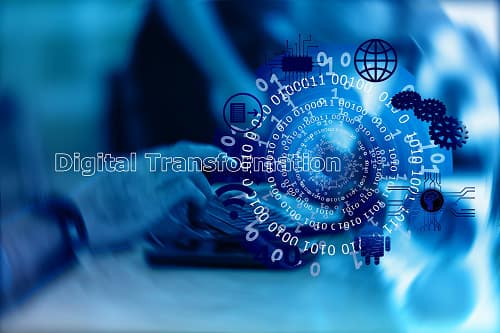 The rapid deployment of technology and automation in healthcare has created a vast trove of public health data, including data collected from vital records to disease surveillance and immunization records. Public health departments are now tasked with analyzing and collecting data from various sources to ensure officials have access to accurate information in real-time. But this transformation has also led to a disparate patchwork of data with separate public health software systems unable to share information. 
Public health has come to depend on the digitization of healthcare-related information. Learn more about this growing trend and what it means for public health officials. 
What is Digital Public Health?
Like most industries, the future of public health is going digital. The field has been in the process of digitalizing public health records for the last several decades, with most providers using electronic health records and lab reports instead of paper charts. This has led to a dramatic cultural and operational shift in the industry, thus coining the term "digital public health." However, there is no industry consensus on what this phrase means in practice.  
Some interpret the term as a reimagining of public health using the newfound convenience and insight gained from new technologies, including the electronic exchange of healthcare information, telehealth, and wearable devices that collect data on patients in real-time. Others define the term as using digital tools to better achieve public health goals. 
The Digitalization of Public Health Data 
The term digitalization is often used when discussing the current public health environment. Traditional healthcare processes are being retooled for the digital age to improve the flow of information, which can lead to better public health outcomes. 
Public and private healthcare facilities utilize different types of digital healthcare records and surveillance systems to automatically exchange information between providers and report public health information to state and federal officials. 
Digitalization often means converting analog records into electronic health data. This information is stored on a server. Patients and providers can log in to view the information. The system uses secure login protocols to comply with privacy regulations. Workers can also automatically share the results with public health officials for compliance purposes to ensure the government has the latest information when implementing public health policy. 
New technology and modernized software solutions for public health agencies have changed our understanding of public health for the better. These programs are designed to make public health data management more streamlined and accessible to officials, so they can better align their policies with the needs of the public.