March 26th, 2021
Digital Platforms for Infection Control & Contact Tracing Solutions | SSG
---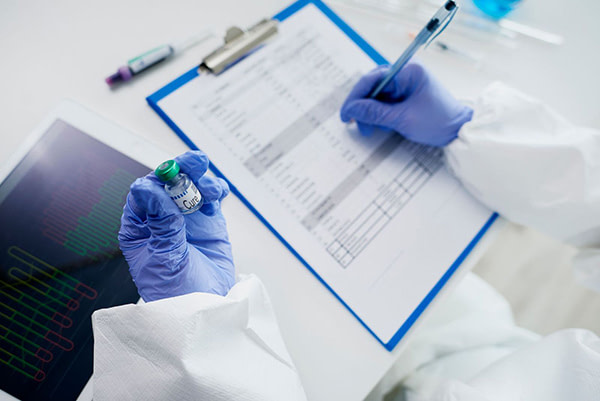 Boston-area technology company supports city and municipal health department pandemic responses
NEEDHAM, Mass., March, 30, 2021 —  Strategic Solutions Group (SSG), a pioneer in technologies that help public health organizations deliver services in their communities, announced today the availability of a new technology suite for automating and streamlining the process workflows supporting the fight against COVID-19. Accelerated vaccine administration combined with new variants has increased the administrative burden and workloads on state and local DPH employees. SSG's new offerings create capacity in the front-line fight against the virus by reducing the time consumed by back-office activities.
The Pandemic Response System (PRS) is designed to streamline the administration and delivery of infection control efforts. It is comprised of six essential modules for more effective management of pandemics in your community:
Data Management
Onboarding
Quarantine Management
Contact Tracing
Exposure Site Investigation
Vaccine and Immunization Management
"The pandemic highlighted our need to automate and streamline Public Health data collection. SSG's Public Health Data Management Module allowed us to shift resources from manual data cleansing, processing and reporting to supporting actionable analytics and higher priority public health surveillance activities said Sita Smith, Health Information Coordinator, Massachusetts Department of Public Health. By automating multiple processes, SSG's solution helped us manage the tremendous increase in data submitter onboarding, received data volumes and the burden of data cleansing."
PRS applications are deployable individually or in an any combination to address the highest priority workflow needs in a public health organization and easily integrate with exiting systems already in use. PRS is built on SSG's award-winning platform, Casetivity, a cloud-based business process engine designed specifically for public sector workflows.
"These new tools are significant advancements in the modernization of public health business process administration," said John Schaeffer, chief executive officer of SSG. "By streamlining the work associated with tracking, reporting and administration, public health organizations can devote more time to treating patients, expanding vaccinations and making our communities safer."
About SSG
SSG is dedicated to modernizing the delivery of essential services in our communities. For two decades, SSG has partnered with over dozens of states and municipalities to improve their workflow, data management and IT systems implementation and operation. SSG's flagship product, Casetivity, was purpose-built to automate essential workflows in public health organizations.  SSG's solution suite for public health transforms the way these organization manage and execute their programs through data management and work-flow automation.