Local Health Departments Confront the Opioid Epidemic in the Wake of the COVID-19 Pandemic
Posted on May 25th, 2021 | SSG
---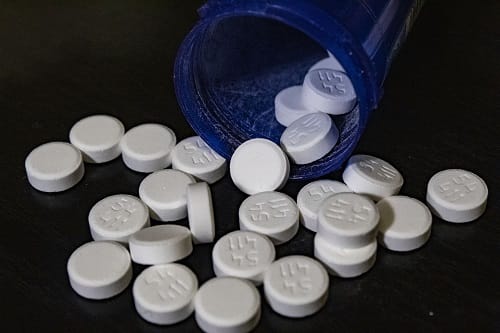 For more than a year, public health departments have been consumed with COVID-19. The coronavirus pandemic has been the center of attention through multiple lockdowns, countless business closures, and half a million deaths and counting. Yet as vaccination rates rise and all of us seek a new normal, we must remember that other major public health issues haven't politely gone away while the pandemic was in full swing. And just as local health departments have borne the brunt of the response to COVID-19, they have had to continue addressing another major national health concern: the opioid epidemic.
Before COVID-19 arrived, the opioid crisis was perhaps the most pressing public health issue facing the United States. Since 1999, 760,000 people have died of a drug overdose, with two out of three such deaths in 2018 being caused by opioids. This rose to 70.6% in 2019, when opioids were involved in 49,860 overdose deaths in the United States. Overall, 1.6 million people suffered from an opioid use disorder in 2018, and 10.1 million reported misusing prescription opioids in 2019. The federal government has tried to battle the opioid epidemic, and in 2018 alone various departments spent $7.4 billion on the crisis, nearly double the $3.3 billion spent in 2017.
Like any two calamities taking place at once, the opioid crisis and the coronavirus pandemic only exacerbated each other. Not only are opioid users at greater risk of respiratory and pulmonary damage from COVID-19, they also face greater chances of housing and food insecurity. They could easily end up in homeless shelters, prisons, or jails, where the coronavirus can spread like wildfire through high-risk and poorly cared-for populations in close proximity. Opioid addictions are particularly damaging to economically disadvantaged communities, and poverty has proven to be one of the novel coronavirus's favorite vectors.
The government may approve medical expenditures nationally to combat a public health issue, but local health departments must implement relevant solutions on the ground in their communities. Doctors, nurses, officials, and administrators do the legwork to battle both acute and novel disasters like COVID-19 and the ongoing malaise of the opioid epidemic in their areas, even as both crises work together to make addressing them more difficult. In fact, there are a lot of success stories as local efforts have yielded promising results, such as in Minnesota, where initiatives have cut patient opioid use by over 765,000 pills per year. National spending is a great source of support and funding to combat opioid misuse, but it's the locals who know which solutions work best in their community.
SSG personnel have been inspired by the many local health departments with whom we work as they seek new solutions for this more insidious epidemic that can so easily destroy lives and families. In 2020, New Jersey authorized $1.7 million in grants to help municipal health workers find local solutions to the problem, with other states taking similar steps before and after COVID-19 arrived. Individual communities can best decide how to implement the Department of Health and Human Services' five-point strategy to combat the opioid crisis. Our hope is that new strategies will be developed by local health departments that can serve as blueprints for other communities that are still facing the worst of the opioid crisis, even as the pandemic becomes more manageable.