Information Bottleneck: Addressing New Information Bottlenecks in the Fight Against COVID
Posted on April 6th, 2021 | SSG
---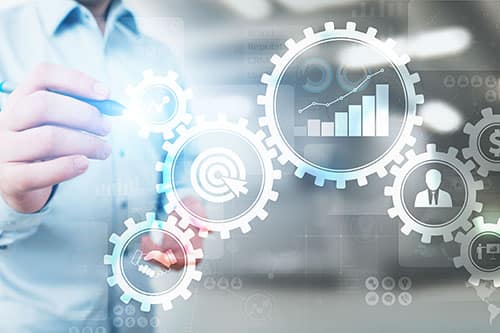 Public Health has always been based on collecting information at scale, across communities.  And in recent decades, we've made great strides in using technology to collect and manage health data securely and with privacy.
But the COVID pandemic has surfaced a range of next level issues we must confront and address to fully modernize our approach to public health.  And while ELR systems and HIE's have helped facilitate data exchange for primary communicable diseases, new crises like COVID created unforeseen data requirements resulting in new bottlenecks in the flow of information between labs, providers and public health organizations.
As millions of Americans were being tested for COVID, this data had to be tabulated, processed and communicated to public health organizations. And while federal data standards exist, these are not being followed consistently across the healthcare community.  In most cases this data was not coming through a centralized HIE requiring public health teams to ingest and manually address data hygiene issues.
Here are some examples of the kinds of problems public health organizations are facing:
New data sets not contained in traditional HIEs
Incoming data that does not meet local and state standards
Incomplete data where certain information is missing
Lab result files where data is transposed into the wrong fields
A range of file formats and structures
Files that do not meet the minimum requirements for usability
This administrative burden resultingly diverts valuable resources from patient follow-up and community outreach.  Mass testing (and now mass immunization) has surfaced the struggle public health organizations are facing with the deluge of information and related data-hygiene issues.  At a time where reporting from public health organizations was a national priority, the ability to create expedient insights and communication was hampered by this data problem.  Addressing this data issue can remove a major workload from our under-resourced public health organizations.
At SSG, we are working to address this issue through our fast-deployment tool Casetivity, which can streamline data ingestion and hygiene issues in fast-moving situations like a pandemic.  Casetivity streamlines the handling, administration and communication of Covid lab test results.  Casetivity operates in conjunction with the HIE, closing the gap where existing systems are falling short.   The pandemic has helped us see that where we've made great progress with the advent of HIE's and H7 standards, the unpredictable nature of communicable diseases requires systems that can augment the backbones we have already put in place.  That is why we have invested in a tool like Casetivity.  View our Public Health Software and Services to learn more.
Visit our public health blog to read more helpful articles.