FHIR Standards and Requirements in Public Health
Posted on February 3rd, 2023 | SSG
---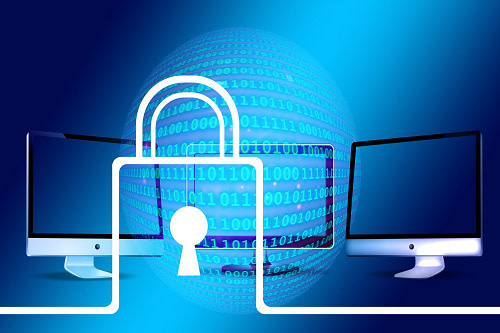 In today's digital world, there is a growing need to electronically transfer healthcare information across multiple platforms. The FHIR specification is a standard for exchanging and transferring digital health information between different computer systems. It is meant to create standardized protocols for accessing and sharing this information so health officials can access valuable data regardless of what kind of electronic health record system they are using. This will increase the flow of electronic health information to help professionals access the data they need as quickly as possible. 
The amount of digital health information has increased dramatically over the last ten years, and healthcare providers need to be able to send and share this data with those who need access without violating the latest privacy protections meant to keep patients safe. The Fast Healthcare Interoperability Resources (FHIR) specification is a standard for which healthcare data may be sent or exchanged electronically regardless of how the information is stored locally. It applies to all types of healthcare-related content, including diagnostic reports, administrative information, clinician notes, and care plans. 
The FHIR standard is used to enhance the interoperability of electronic health records and data management systems, so healthcare providers and public health departments encounter fewer roadblocks when gathering data that's needed to keep the public safe from disease. These software programs must keep sensitive information private while limiting access to those who need this information for clinical purposes. 
Providers and public health departments should use electronic health records and reporting systems that comply with the FHIR specification to ensure they can pull and read data from a wide range of sources while keeping personally identifiable health information confidential. Public health departments can use FHIR-compliant public health data management systems to streamline the reporting process without worrying about violating federal guidelines. Learn more about the FHIR standard and how it applies to the latest disease reporting technology.
What are FHIR standards in public health?
The rapid digitalization of healthcare records has created a need for an easy-to-use, configurable model that clinicians and patients can use to store and share sensitive health-related information. Over the last 20 years, healthcare providers and public health departments have steadily moved away from paper records and toward electronic health records. This trend goes beyond private practices. It has also led to a Public Health Transformation that continues to this day.
Digital records are much easier and cheaper to store than paper records. They can also easily be shared with other providers, patients, and state and local health departments as part of the reporting process. But the industry has lacked a standard in terms of how this information should be exchanged electronically. 
Health Level Seven (HL7) has been working on this issue by creating such a standard for over 20 years. The organization will often refine these standards as the technology used to exchange healthcare information continues to evolve. HL7 has also sought to make it easier for providers and software developers to comply with these standards. 
The FHIR specification is the latest standard from HL7 for exchanging and transferring healthcare information electronically. It is designed to simplify the implementation of existing standards without sacrificing the quality of the protections being put in place. Public health officials can use electronic health records systems that use the FHIR specification to increase the flow of information without violating  the latest privacy protection regulations.
What is FHIR?
FHIR is a new standard for exchanging and transferring digital health information. It was created by HL7 to help facilitate a modern internet-based approach to reviewing and sharing electronic health data. These standards have been evolving for years. HL7 first started developing the FHIR standard in 2012 as more providers and public health departments started organizing patient data into electronic health records systems. The market for this technology has exploded in recent years and will likely continue to grow in the years to come. But different types of records systems, including paper files, may not be compatible with one another, which slows the flow of information. 
The new standard is meant to simplify the existing rules governing the exchange of digital health information. The FHIR specification is based on established guidelines for managing sensitive information that has proven successful in other industries, including those unrelated to healthcare. Under the FHIR specification, public health officials should be able to open any type of file regardless of what type of electronic health record system they are using. These changes will ultimately help public health officials make use of the data they receive from numerous sources, so they can respond quickly to the situation at hand. 
SSG is familiar with the FHIR standard and is here to help public health officials incorporate it into their existing records and reporting systems. Using a FHIR-compatible system will help officials and administrators overcome roadblocks that can limit their access to information. Users should be able to read and incorporate any type of file or record on their current system. 
How is FHIR used in public health?
The FHIR specification is used to keep sensitive health information secure when it is being exchanged electronically online or from one server to another. The amount of healthcare data continues to grow year after year. Clinicians need to protect the information they collect from their patients when storing it locally and sharing it with other providers, patients, and even state and local health departments. Providers and professionals throughout the healthcare industry must abide by the FHIR standard to keep all personally identifiable health data confidential.
Software developers that make data collection programs for healthcare providers use the FHIR standard to ensure their products comply with patient privacy requirements. They will tailor their technology to ensure the information uploaded to the program will only be accessible to those with the proper clearance, i.e., case managers, specialists, administrators, and public health department officials. In addition to keeping this data private, they must ensure the interface is easy to use, configurable, and scalable, depending on the client's needs. 
SSG's public health software complies with the FHIR specification to keep all health information exchanged on the platform private. Users are assigned roles to ensure they have the proper permissions and only have access to the necessary information. Officials can use this technology to improve the data collection process. The platform quickly imports different file types without leaving out crucial information. Workers can then validate inputs and remove duplicate entries to improve the accuracy of the data on which the agency's decisions are based. The platform increases efficiency and data accuracy without compromising public safety.
Contact SSG to request a demo of our Software Solutions for Public Health Agencies to learn more about how incorporating the FHIR standard into your systems will benefit your public health agency.