Blood Lead Surveillance System
Posted on December 27th, 2022 | SSG
---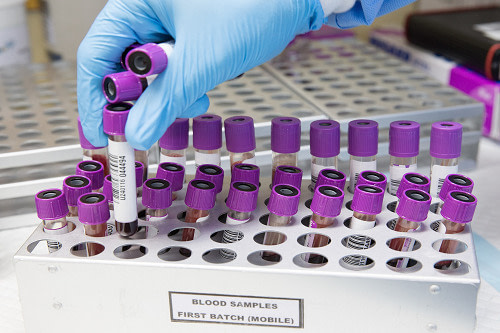 Lead poisoning remains a serious threat to the health and safety of the public. The toxin is often found in buildings constructed before 1978, as well as other household products, including paints and varnishes, and even the local water supply when lead pipes leak into the system. Our bodies absorb lead in different ways. Traces of lead can be stored in a person's bones, blood, or tissue but will not stay there indefinitely. Yet, exposure to lead can lead to life-long health complications.
Lead exposure prevention requires a robust surveillance effort. Local and state public health departments need to test the community residents regularly for lead poisoning and collect information about reported cases as soon as they appear to identify the source of contamination. 
However, many state and local health departments do not have the resources to adequately prevent and document cases of lead poisoning within a given population. Each case requires information from various sources, including details about the patient's health and lifestyle, so public health administrators can find out how they were exposed. Time is of the essence when tracking lead exposure in the community. Caseworkers must collect the required information quickly to prevent others from being exposed. But paper health records and outdated reporting systems can slow the flow of information when analysts need it most.
SSG's lead poisoning prevention program is designed to help public health administrators better organize information related to lead exposure to speed up the reporting process. The program quickly imports various file types, including clinical notes, lab tests, and other information relevant to the situation, so workers don't have to enter it into the system manually by hand. Learn more about our lead exposure prevention solutions and how they can help you save time and money. 
What is Lead Exposure Prevention Software?
Our lead exposure prevention software program is a web-based, fully customizable application designed to help caseworkers quickly collect and organize information related to cases of lead exposure. Investigating cases of lead poisoning requires access to a wide range of information related to each patient. 
Workers can easily adjust the interface based on the type of information they are trying to collect and the nature of the outbreak. The program automatically populates fields on multiple online forms when users upload records into the system to speed up the reporting process, including the latest test or lab results, the source of the contamination, and how it affects their physical and mental health. 
The system is designed to comply with the latest healthcare guidelines to protect patient privacy. Users must have the appropriate credentials to log into the system and make changes to the records. The program will also quickly generate records and reports that can be easily shared between departments, officials, and community leaders to keep the public informed. These reports can be displayed according to the intended recipient to improve the flow of information. Readers can then use this information to prevent more individuals from being exposed to lead. 
What is a Childhood Lead Poisoning Prevention Program?
A childhood lead poisoning prevention program is an exposure prevention program tailored specifically to children under the age of 18. Children are more likely to develop physical and learning disabilities later in life if they are exposed to lead at a young age. That's why it's critically important for public health departments to focus on testing children in high-risk communities for lead poisoning regularly, so parents and providers can remove the source of contamination as quickly as possible.
This lead prevention program is designed to help public health agencies manage information related to childhood cases of lead poisoning. The interface can easily be modified to fit each child's unique case requirements while helping caseworkers include data from a range of sources, including details about where they are most likely to spend their time, the source of their drinking water, and the conditions in which they live. The program consolidates all this information into a single location to help involved parties to coordinate a response. Workers can easily access contact information for parents, guardians, providers, and caregivers to ensure the child receives the support they need. 
When a child tests positive for elevated blood levels, the record is automatically uploaded into the system. The program will then generate three different case types, including a client case, environmental case, and community health case, to keep different types of information organized within the same interface. The client's case contains all the follow-up information providers and parents need to care for their child. The environmental case includes details about the child's home and whether lead has been detected, and the community health case manages home visits and educational outreach related to each child. 
How will this lead poisoning prevention application help with organizing information?
The application automatically populates fields related to lead exposure on multiple forms with the information it receives from lab tests and clinical observations. It then organizes the information into three separate case types to help workers manage details related to each case. Users can adjust the input fields and types of information included in the report based on the situation at hand.
What features make this lead poisoning program stand out?
SSG's lead poisoning prevention program is fully configurable to accommodate all types of cases and exposure information. It removes duplicate information while allowing users to modify and adjust input fields as needed. The program will automatically organize varying types of data into three different case types specific to the lead prevention process. Each report can be adjusted based on the nature of the outbreak, the parties involved, and its effect on the local community.
Will this program increase productivity and save time and money?
Yes. SSG's lead exposure prevention program is designed to help public health officials and departments save time and money throughout the reporting and investigation process. Workers can spend less time manually uploading data and more time investigating possible cases of lead exposure. Each worker will be able to check in with the appropriate parties and update information related to each case without losing details along the way. Departments can use this technology to achieve a greater impact without increasing their budgets or expanding their operations. The program eliminates roadblocks and compatibility issues that can prevent caseworkers from keeping the public safe. 
Lead may be here to stay, but public health leaders can change the way they track possible cases of lead exposure. Contact SSG to learn more about the lead exposure prevention software program and the benefits of updating your public health software.