Lessons From the Pandemic: How to Use Public Health Solutions to Prevent Childhood Lead Poisoning
Posted on February 21st, 2023 | SSG
---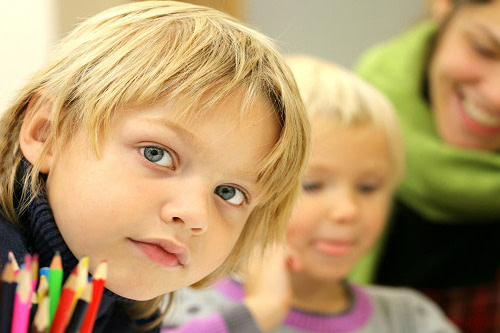 The world will be studying the impact of the COVID-19 pandemic on public health for years to come, but one factor is already clear from the unprecedented scope of disease surveillance and management: when government agencies, local organizations, and medical providers share information effectively, we can make great strides in tackling threats to our well-being. Public health officials can employ the same strategies that were effective during the COVID-19 pandemic to address other issues that have not received due attention. 
Childhood lead poisoning, for instance, impacts an estimated 1 in 3 children around the world, causing severe and permanent neurological damage. What's more, half the cases in the United States are likely underreported. One study estimated 1.2 million children had elevated blood lead levels between 1999 and 2010, but only 607,000 were reported to the Centers for Disease Control and Prevention (CDC). Here's how lessons from the pandemic can be applied to monitor and prevent this long-standing issue. 
Streamline Workflows
Digitization is the prerequisite to a rapid response for any major health crisis or disease outbreak. The pandemic proved that public health organizations need business process management tools to automate key tasks and streamline workflows. The same is true for childhood lead poisoning: Labs may report positive blood test results, but health departments overwhelmed by administrative workloads and manual tasks may be too slow to mitigate large outbreaks. 
To remedy this, SSG's Casetivity platform features fully configurable modules for record and case management, with user-friendly dashboards and portals that allow stakeholders to track tasks and priorities. When an outbreak occurs in a community, agencies won't need to search for the right paperwork or which officials to contact — instead, our Casetivity solution outlines or even automates their next steps. 
Create a Centralized Data Hub
Many local governments created departments specifically to respond to the pandemic. These entities had previously not existed, let alone communicated with each other, but needed a way to exchange and share information. To get the right information to the right people at the right time, centralized data hubs became crucial for a focused response to COVID-19. 
Public health organizations need similar data integration to address childhood lead poisoning, since agencies often have different methods for tracking and reporting cases. For instance, the CDC receives data from the Childhood Lead Poisoning Prevention Program (CLPPP), the web-based Healthy Homes and Lead Poisoning Surveillance System (HHLPSS), not to mention other health organizations that voluntarily submit data. How can local agencies access and parse this information?  
Our Casetivity platform uses industry standards-based Application Programming Interfaces (APIs) to easily integrate with any existing electronic laboratory reporting or disease surveillance system. Currently, important data is often stuck in information silos because departments have fragmented systems for child surveillance, environmental follow-up, community health worker services, and so forth. Casetivity easily migrates these legacy applications into a secure and robust central system.  
Higher Quality Data
Surveillance data is only useful if it can be easily accessed by organizations that need the information. This is where standardization of diverse data feeds — including lab results as well as provider and field data — becomes critical. Casetivity automates data cleansing to standardize the disparate formats used by various stakeholders, such as translating local codes to state-required codes. To optimize information exchange for better interoperability, our software is HL7 compliant for full data integration.  
COVID-19 necessitated granular disease surveillance, from the number of available ICU beds in a county to outbreak alerts at individual senior living facilities. With features like zip-code-to-city validation, Casetivity can similarly help health departments pinpoint the source of a lead poisoning outbreak and activate local resources for treatment and intervention. The specificity of the data also helps identify and monitor higher-risk demographics, such as rural or low-income populations. 
Additionally, Casetivity uses an AI-based deduplication algorithm to maintain records correctly and completely. Casetivity also accelerates the processing of lab results by automating the rejection of incomplete datasets while still allowing critical data to pass through, so that timely information is not siloed from the larger healthcare system.  
To better support childhood lead poisoning surveillance and outbreak mitigation, public health organizations need to streamline key workflows, digitize their data, and automate data cleansing and standardization. Contact SSG to learn how updating your public health software can lead to more effective prevention and improved outcomes.