What Is Syndromic Surveillance in Public Health and Why is it Important for Early Detection?
Posted on August 23rd, 2023 | SSG
---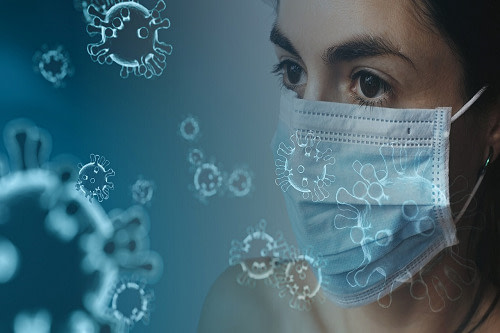 Syndromic surveillance is the collection and analysis of symptoms, including clinical and non-clinical data, among the local population. It can be used to detect the spread of disease and environmental hazards before an official diagnosis. This type of public health surveillance is typically automated and ongoing. 
An outbreak can occur before large portions of the population test positive for a disease. They may exhibit symptoms, take time off work or school, or go to the hospital without knowing the underlying cause of their illness. This data should be collected as part of the early detection process, so public health officials can prepare for and respond to a potential health crisis as soon as these warning signs appear. 
Syndromic surveillance improves public health surveillance and disease forecasting by alerting epidemiologists to a potential outbreak before the population has been officially diagnosed. Public health agencies can include this data in their collection and analysis to better predict and track the spread of disease. 
Syndromic Surveillance FAQs:
What is syndromic surveillance in public health?
Public health syndromic surveillance is the collection and analysis of pre-diagnostic clinical data and non-clinical data relating to the spread of disease. It is used to monitor syndromes and symptoms within the population. When applied to disease surveillance, it can track various disease indicators that may signal a potential outbreak.
Syndromic surveillance reporting is often referred to as "situational awareness" when it comes to disease forecasting and analysis because they give officials insight into the overall health of the population in real-time. Early warning signs can be seen as the canary in the coal mine. Once troublesome syndromic trends start to appear, the agency can investigate to identify the cause. 
What is syndromic surveillance reporting?
Syndromic surveillance reporting is the process of using syndromic data to highlight health trends within the population, including disease indicators, which may represent an outbreak not detected through official testing. The data must be collected and processed digitally through a public health software application. The process of collecting syndromic information should be automated and occur daily to provide up-to-date insight into the health of the population. 
The agency also must put it into context through historical comparison to see if these symptoms or absences are out of the ordinary. If there is a high rate of reported symptoms or absenteeism within the community, the software should alert the agency to the situation to conduct additional analysis. 
The magnitude of the trend may depend on the situation in which it was collected. Increased rates of flu-like symptoms tend to occur during the winter or when kids are going back to school. Large community events such as sports games and concerts can also increase the rate of reported symptoms and absences without necessarily relating to the spread of disease. 
Syndromic surveillance can also be used to analyze environmental hazards within the community, including the presence of lead, poor air quality, allergic reactions, and other contaminants that can spread symptoms among the population.
How does syndromic surveillance contribute to early detection?
If an infectious disease is spreading among the population, it may take days or weeks for individuals to receive an official diagnosis through testing. It first appears as a symptom and may affect a person's ability to go to work or school. They may also try to treat their symptoms on their own using over-the-counter medications before reporting their symptoms to a healthcare provider.
Waiting for individuals to test positive for a disease delays detection and the public health department's ability to respond to the situation. Time is of the essence when it comes to managing the outbreak of disease. The sooner the agency becomes aware of the situation, the sooner it can work to contain it, which minimizes the potential impact.  
Syndromic surveillance improves early detection by alerting the agency to potential outbreaks as soon as symptoms appear, so officials can take steps to reduce the spread. They can begin coordinating with community leaders and the federal or state government to draft a response plan before the outbreak has been confirmed. 
This type of disease surveillance plays a crucial role when it comes to tracking novel diseases and viruses. The healthcare system may not have a way to detect or classify the disease, which can sow confusion, thus complicating the agency's ability to respond. However, syndromic surveillance highlights symptoms and health trends among the population even if they haven't been linked to a specific disease or illness, so the agency can take steps to reduce the impact while devoting more resources to the study of the disease. 
How is syndromic surveillance different from traditional surveillance methods?
Syndromic surveillance systems are different from traditional surveillance methods in terms of the data that are collected. The former analyzes symptoms and presumed symptoms to highlight emerging trends within the community, while the latter relies on diagnostic information and test results. However, it takes time to process the results of these tests once they have been ordered. Syndromic surveillance alerts the agency of the person's symptoms or the fact that they have ordered a test, so officials can begin taking steps to contain the outbreak before the test results become available.  
Syndromic information typically tracks automated data on an ongoing basis. Traditional disease surveillance depends on the collection of disease-related information and varies based on the severity of the threat at hand.  
What types of data are used in syndromic surveillance?
Syndromic surveillance includes both clinical and non-clinical data without relying on testing and diagnostic information. 
The clinical data is based on symptoms and may include hospital and doctor's visits, telehealth appointments, EMS calls, prescription medications for managing symptoms, and orders for laboratory tests before the results have arrived.
Non-clinical data is based on presumed symptoms, including work or school absenteeism and OTC drug sales.  
This data should already exist within the community and is usually managed by separate, sometimes private, entities. The public health department must incorporate it into its analysis by working with these organizations to get a more accurate estimate of the health of the population. 
All syndromic data must be protected by the Health Insurance Portability and Accountability Act (HIPPA). It should be stored and transmitted in a secure electronic format and should only be used for disease surveillance purposes. 
Syndromic surveillance helps public health officials stay on top of the latest changes to the health of the community, so they can respond to emerging threats and track health trends over time regardless of whether these symptoms lead to an outbreak. Contact SSG to learn more about our syndromic surveillance public health data management solutions.