A Beginner's Guide to Low-Code Enterprise Software
Posted on July 13th, 2023 | SSG
---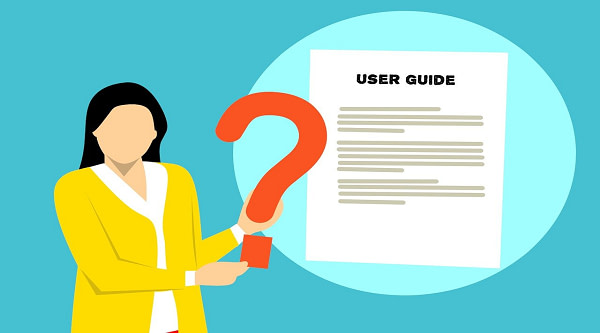 Low-code enterprise software can be used to create business applications using pre-configured design elements and features. The program uses a visual development interface that makes it easy for non-coders to create applications from scratch. Public health departments can use this technology to create apps for specific processes and workflows, including immunization information collection and analysis, disease forecasting, and lead exposure monitoring.
Low-code enterprise software is changing the way businesses and organizations of all types and sizes develop online applications and user portals. These programs make it easy for users, regardless of their development experience, to design and implement apps for various purposes. This includes new developers, project managers, stakeholders, and those who don't typically work with technology. Investing in low-code development software removes the need for hard coding, which can take years to master. The program uses a visual development interface that lets the user drag and drop certain design elements into place. They can easily configure the application based on the organization's specific needs and existing workflows.
Use this guide to learn more about how low-code applications can benefit your organization and how these programs are revolutionizing the development process. 
What is low-code enterprise software?
Low-code enterprise software is a type of development application requiring little to no technical experience. The term "low code" means using a visual interface that allows the person to drag and drop elements into place while configuring them to specific workflows and processes. This method requires little to no hand coding, so team members do not have to write out the underlying code line by line. 
Instead of hiring a web app developer to create the application from scratch, organizations can create their own digital applications using a range of configurable tools and features within the low-code software program. This allows the organization to take full control of the design process. Team members of all skill levels can make quick changes to the application using the software program without consulting with an outside developer.
A low-code application platform allows users to develop various business applications, including employee and customer-facing portals as well as mobile and desktop applications. Some programs, such as data collection, analysis, and forecasting, are tailored to specific industries and organizational needs. The program also makes it easy to scale the application based on the size and scale of the operation. 
The development platform allows the user to preview different designs and versions of the application before it goes live. The organization can easily adjust the interface based on feedback from stakeholders, clients, and the latest industry and/or government requirements.
Low-code development platforms are licensed and distributed by firms like SSG. The software provider can answer questions, troubleshoot problems, and help with configuration if the organization needs assistance using the program. However, low-code platforms are designed to be intuitive and easy to use, allowing a diverse range of professionals to design apps without relying on outside support. 
What are the benefits of using low-code enterprise software?
Low-code development benefits any organization seeking to create a process-oriented application regardless of the size or scope of the project. Low coding is used to increase efficiency at every stage of the development process. Even professional hard coders can use these programs to produce work in a fraction of the time it would take to code the application manually. 
Visual-Based App Development
Low-code platforms use visual interfaces that let you pick from a series of configurable options when designing an application. You can drag and drop elements into place, adjust the text and headings, and create specific steps for your app users to follow without writing a single line of code. The software program automatically generates the underlying code that powers the application based on your choices. Anyone working for the organization can use this method to create an app, even if they are completely new to coding and app development. 
Visualizing the development process also increases efficiency by providing a real-time preview of the app's design as you create it.
Configurable and Reusable Components 
Low coding also makes it easy to reuse the design components you have already created. The program lets you duplicate the app you created to tailor each one to a specific department, project, or operation. The software comes with a wide range of pre-configured app templates you can reuse for your own organizational needs. This makes implementing apps for various processes easy without designing each one from scratch. You can also build off existing templates and models to make them more relevant to your organization. Pre-configured options have been tested for efficiency and functionality, so you don't have to worry about releasing a malfunctioning app, which reduces the chances of your users running into technical glitches.
The built-in design elements enable the automation of certain processes, such as data collection, record keeping, and predictive analysis. The app is compatible with a wide range of programs and file types for automatic record or field generation. 
Building an app is inherently a collaborative process. That's why low-code software makes it easy for multiple parties of different backgrounds and experience levels to participate in the design process. Various stakeholders can provide feedback on the application from within the software program for increased transparency and efficiency. The program also keeps a log of previous versions of the application to track any changes made. The organization can quickly test the application with its target audience to identify possible issues before it goes live, especially when reaching out to users who speak a different language. 
Improved Organizational Efficiency
Simplifying the development process reduces the time it takes to create a business application. Users can quickly implement the basic features in a matter of days rather than waiting for a developer to produce the finished product. Developing the app in-house also speeds up the revision and review process by allowing the organization to make changes on its own. Users can quickly implement changes based on feedback and changing industry and government protocols without hiring an outside firm. Automated data management solutions also increase worker productivity by reducing the need for manual entry. 
Reduced Development Costs
Designing an app using low-code enterprise software is less expensive than hiring a developer to create the project from scratch. Organizations no longer need to hire coding experts and IT professionals to design products on their behalf. It also reduces the total cost of ownership for maintenance in the long-term.
Once you pay for the software, your organization has everything it needs to create configurable applications. The software developer is available to answer questions and assist you if you encounter any difficulties, so you can overcome these challenges independently and achieve faster implementation in the future. Hiring a professional coder to enhance or build off your applications is optional but not a requirement. Even if you hire a professional coder, the cost of building the application is typically lower because many elements are already in place. 
How can low-code enterprise software benefit public health?
Low-code software is beneficial to public health departments at the state and local levels, many of which are in the process of digitizing routine processes for increased efficiency. However, these organizations often have limited funds to implement the necessary technological changes. 
Public health agencies can now design and implement applications on their own using the right low-code development software, even if no one at the agency has professional coding knowledge. The right software can create a range of health-based applications, including immunization information systems, early childhood development programs, and lead exposure testing and detection. Ideally, the application would automatically import all file types, including lab reports, clinical notes, and electronic health records, so the team wouldn't have to enter this information manually.
The right public health low-code software also makes it easy for organizations to comply with the latest government regulations and reporting requirements. Agencies can limit user access based on the person's credentials to ensure personal health information stays private. 
Users should be able to easily adjust the application interface or input fields based on the latest health trends to make room for supplemental information. The app can also be tailored to each stakeholder with configurable interfaces for hospitals, community-based providers, and government officials. 
How to choose low-code enterprise software
Public health departments should look for low-code software designed specifically for health-related organizations with pre-configured templates for various tasks and processes, so the team can quickly design apps meant to keep the public safe from illness and disease. 
The software developer should offer quality customer service, so the agency can contact the company if they encounter problems with the app. Pay attention to how the company responds to customer issues, such as phone assistance or a dedicated help desk, to ensure your problem is resolved as quickly as possible.
All apps designed within the software should automatically comply with all industry regulations and requirements, including privacy protections. 
Contact SSG to learn more about our low-code public health software.