Early Intervention Management Software Infographic | SSG
Posted on September 29th, 2023 | SSG
---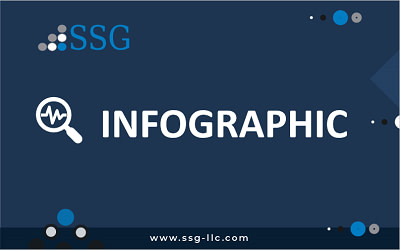 Early Intervention Management Software
Challenges Facing Early Intervention Management Professionals:
Paper Systems: Outdated records systems are costly to maintain and make it difficult for providers and administrators to share information.
Reporting: Incomplete or missing data leads to less accurate reporting, which makes it harder for agencies to document patient outcomes.
Compliance: Reporting issues limit the agency's ability to comply with the latest state and federal regulations, which can affect funding.
Transitioning: Agencies also struggle to transfer data when moving patients out of early intervention and into special education programs
SSG Early Intervention Application
A web-based fit-to-purpose workflow process engine with a modular design configurable to the agency's needs.
Web-Based: Clinicians, caregivers, and administrators can access the program anytime, anywhere, and from any device.
Automatic Reporting: Status updates are added to the program in real time for immediate, continuous reporting.
Improved Compliance: Records are generated automatically to help agencies comply with the latest regulations.
Configurable Interface
Workflow processes can be adjusted based on organizational preferences, including:
Follow-up tasks for individual providers and clinicians
Digitally capture information to pre-populate multiple forms at once
Gather e-signatures
Claim management, reimbursement, and billing
Referral intakes and eligibility verification
Caseload management
Care coordination and documentation
Provide telehealth and telehealth intervention services
Patient Transitioning
Better Patient Outcomes
Patient data is well documented, easily accessible, and easily transferable to help children with special needs receive individualized care in the classroom when they are ready to transition out of early intervention.
Benefits of SSG Early Intervention Application
Organizations that have implemented this software have:
Reduced reporting errors
Saved money on claims
Improved the lives of children and families who depend on these services
Contact SSG to see if Casetivity-EI  meets your requirements.